I'm a comedian. Have been for as long as I can remember. From pratfalls in elementary school to sharing stages with some of your favorite comedians today. I've always loved making people laugh. Sometimes at my own expense. As long as I get a laugh, it really doesn't matter to me. I'm a giggle whore and I'm fine with that. I knew very early on that it was my purpose in life to simply bring joy to people in the form of the oldest way to do so. It was liberating in a way. A lot of times as a young person, once you begin to understand that everyone has a purpose in life, you struggle to discover what your purpose is. That part was easy for me. The difficult part for me came as a young adult: now that I am apart of the working class, how do I take my purpose and apply it to my life? How do I become a person who does what they love for a living? How do I never "work" a day in my life because my career is my passion? How do I become a douche bag that gets to ask himself questions in third person in a blog and have it be considered productive?

As I became a young adult and life started beating the shit out of me, the focus became less about my passions and dreams and more about defensive survival. From about 18 years old to around 25, I wasted most of my time smoking weed, drinking and working dead end jobs and not giving a second thought to my career or my life after that current week. Maybe the biggest mistake of my life. (I fall short of calling it a regret because everything I've been through...well...you know how the saying goes. moving on...) My moment of clarity came to me in the Fall of 2009. I was 25 years old and working customer service in a call center for Alltel. I'd been there for maybe about a year but it had been my second call center job and I was hating life. I was on the phone with a customer who was asking me one of about a dozen routine questions a customer will ask and for whatever reason it was the straw that broke the camels back. I had reached my "same shit different day" threshold. I hung up on the customer and rested my face in my hands and let out a very loud "fuck this shit" sigh. As I sat there trying to decide if when I went all murder suicide on the place would I leave any survivors, a coworker took notice and engaged me. Not sure what to say, I just said, "I think I'm done." Which coming from someone who works in a call center to someone who works in a call center means absolutely nothing. When a coworker in a call center tells you he wants to quit, all that means is that the call center is doing what it was designed to do: discourage you from looking else where for work because anything you get will be just as bad, if not worse than this. You become a prisoner to the crappy call center monster and she whispers in your ear, "you might as well stay here where at least you know everyone." No...everything is normal with that coworker. Its the call center coworker that at one point was so adamant about leaving and optimistic about his chances of a happy work life and is now silently enduring the beating he's taking that should concern you. He is planning something that will be...we'll just say spectacular...yeah. But anyway, after hearing me bitch about being a loser, my coworker made the suggestion that I should try stand up comedy. A few open mics later and I haven't looked back.




So at 25 years old I found the answer. The challenge now becomes to find a way to stay motivated. Stand up comedy is a grind. A long and sometimes discouraging grind. But its what I love to do so I have to stay motivated. Its

therapeutic

. Whether I become a household name or nothing more than an open mic comic, I'll be doing this for the rest of my life. Which is cool...I really don't have anything else to do.
Powered by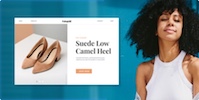 Create your own unique website with customizable templates.