Here's how the presidential race will turn out. Donald Trump will become president. Its unfortunate but here's how it plays out:



​First, let's be honest, Trump has zero competition from any other Republican candidate. Not because he has no political equals in his party but rather because Trump is playing of the fears of the extreme right. Politics is less about who you believe in and more about who you disagree with. Meaning, "No, I don't agree with everything candidate A says but I hate candidate B's guts. Candidate A for President!!!! Burn in hell, Candidate B!!!" Bernie Sanders will emerge as the Democratic nominee (in the face of a second failed presidential campaign in which it appeared she was the overwhelming favorite going in, Hillary Clinton will slip into a deep depression, leave politics, experiment with hallucinogenic drugs and become a TERRIBLE reggae artist with old white lady dreads and everything)

With Trump being the only thing standing in the way of a shift in political policies and corporate practices that could put a sizable dent in the pockets of the elite (seriously, how is it that from 2008 to 2013 General Electric made 34 billion dollars but had a corporate income tax rate of -9 percent during those 5 years?!?!?) they will launch a MASSIVE smear campaign against the "evil communist" Bernie Sanders in an effort to protect their ability to make money by scamming everyone else. Scaring those who still rely on mainstream media for their "news" and information (looking at you, Fox News) and convincing them that Trump is the lesser of two evils.

And just like that, Donald Trump will be elected President of the United States and, of course, through a series of political policies and actions usher in the anti-christ and kick of the end of days but everyone already knew that, right?
Powered by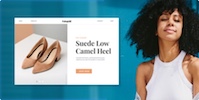 Create your own unique website with customizable templates.